WHY AFFILIATE MARKETING IS THE BEST?
Trust me, I have been there.
I used to be an MLM member before. I've sold lotion, body cream, eye cream, CC cushion, dietary supplements, etc. You can name it all.
As an employee, I've always looked for alternatives or a job that I can work on it for another source of income while working with my full-time job.
I thought signing up and being a member of MLM will be the cure of my side income but as a result, I was a failure. I was lured and deceived from the misleading information these MLM members told me that I can make money if I joined them by selling the company's products and recruit someone to do the same process.
For the though that I wanted to contribute something for my family in addition to my full-time job pay. To be honest my pay is just good enough for survival and to meet our daily needs and nothing extra left for saving.
It was a big regret, after all, joining them; I wasted my time, money and I felt like I had a bad personal reputation as a seller to my friends, family and the people that I know and those who brought from me from social media especially Facebook trying to sell those products that I thought it would help me to change my financial situation.
But if I were to be knowledgeable about MLM in the first place, I will never be a part of them. I wish I made keen research before jumping into a conclusion, I wouldn't be one of the victims of so-called SCAMS which is all over the internet.
Afterward, those were life lessons and I considered it as a part of life, part of maturity and part of the process, part of searching success.
DON'T JUMP YET, DO YOUR OWN RESEARCH!
---
Since that lesson happend, I have been very careful especially now adays internet marketing is booming and it just everywhere. I am sharing my MLM experienced with you so to be aware.
Chances are…
Maybe a friend of yours had introduced or try to sell you for certain products from one of the MLM companies and you have this doubt in mind.
I bet, better trust your instinct, there's no difference in me, I was once like you.
But my mistake was, I was carried away with my excitement, with my wrong imagination that I could be making big money in time. Did I do my  research? Yes I did, but I was carried more with my emotions.
Over time because of excitement at first, we tend to be jumping on their bait believing we can be successful in MLM by selling products and recruiting people through a commission.
But after all the wrong expectations, I realized this is not for pursuing job. Not myself wants to be a salesperson for the rest of my life.
So if someone is trying to sell an MLM products to you or trying to recruit you, my best advice to everyone, especially to those of you who are reading this article;
Do your research, in this way you will find if that product or services is reliable, if it's a legitimate way of making a living.
Searching for an answer through the internet is the best, the wises way and the widest source of everything on earth. Browse Google and it will show you the best selection, the best result and answer whatever questions you have in mind.
Avoid being a victim of a scam, avoid losing your credibility as a person because when you lost your credibility to anyone even your best friend will be avoiding you.
My advice is to do keen research before getting involved and don't be sorry at the end and remember, regrets won't ever help you recover.
BUT WHAT IF I HAVE FOUND OUT THIS BEFORE?
---
I have probably not gone to school.
Yes, how I wish I was educated and learned about Affiliate Marketing at an early age, I will never go to college just to enroll and to be lectured the whole day. I know I have learned the basic things in school but not how to make the real money.
The school will only teach you how to maintain your flying colors, the school will teach you how to maitain your good grades and after graduation, you will find a job or a good-paying job to be an employee which means be working for someone else for the rest of our lives BUT the schools will never teach you how to make money, which is in reality. That's why for me and I believethe " traditional school is dead"!
I have been there, I went to school, paid my tuition, spent money for my transportation and food every single day until the time I finished my degree. Yes, I received my diplomat with a degree as a BSC.
But do you know the sad part of it? I am employed as a Cashier trading my time at $6 per hour. Imagine for four years I was at college just to finish my degree but here I am working from 8:00 am to 4:30 pm which is not my dream.
Yeah, it's so embarasshing but this is the real truth!
WHEN I WAS TERRIFIED?
---
One day while I was at work, I have been thinking so much about what will
happen to my future, my kids, my family?
What would the future lies ahead of us if we only depend on pay-check to pay-check? I wanted a brighter future for my kids and family. I wanted to secure their future.
I am not happy with my job, I am sick and tired about it. I know I can do better rather than being a cashier, rather than being an employee. I feel drowned, I feel deprived, my pay isn't sustainable. I got bills to pay every month.
I want the freedom of my time, not to be tied at a cashier's registrar all day long for a very low rate.
From thinking too much of these, you know what? I Googled, browse the web and searched for
"How To Make Money Online".
And thank God I did!
You know what?
I GOT AN ANSWER TO MY FEARS!
---
One day while searching the web, I found an article on " how to make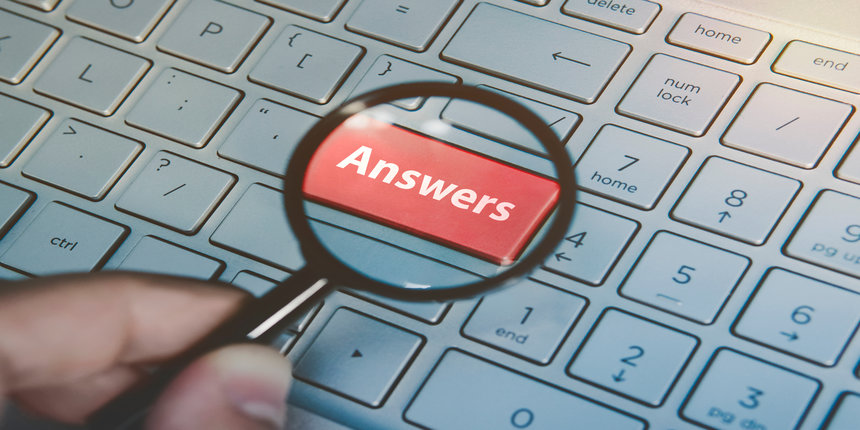 money online" it caught my attention and I read it all down to the end and showing me the right direction and I followed it until it took me to the Training Program on how to make money online.
Well, as a newbie I was curious on everything I saw, as I said I was a newbie and doesn't know anything about affiliate marketing.
Inside this training program, wow! I was amazed about the information I have learned which I never learned in school that the teachers never taught anyone about making money and stuff online.
The training has a step-by-steps to follow which is pretty good for everyone, even when you say;
You don't know about online marketing,
You don't know how to build a website,
You don't know anything about niche, keywords, or let simply say
You are not a techie and completely foreign to online industry and you want to learn about this.
And I must say, THIS IS FOR YOU! Just like I was before.
To anyone who is savvy, expert and knowledgeable about internet marketing, this is for as well.
This training program is designed for both newbie and expert. If you think you're not a techie and if you are an expert about online business, everyone has a room with this.
SO, WHY AFFILIATE MARKETING BEATS ALL?
---
Okay before we dive in further. Let's take a look at what is Affiliate Marketing means.
Affiliate Marketing – is a business selling other people's products and services. This is a marketing arrangement where an online retailer pays a commission to someone sales generated from their referrals.
Here are the reasons why affiliate marketing beats all.
First of all, you don't need to create or own any products. You just promote other products as an affiliate.
A low cost to start up.
No inventory, no manufacturing, no shipping required, no rental office involve or fancy equipment needed, no employees to pay.
And the best part? You get a commission of 40% – 60% by just referring a website click and what happens beyond that is – not your responsibility at all.
You can literally take any of the 500,000+ products out there from Amazon, Ebay, Clickbank, Shopify and many more online stores that offer affiliate marketing and start making commissions instantly.
Affiliate Marketing is simple and scalable. Wherever you are in the world, you can always work on it as long as you have internet, gadgets like computers, tablets or phones or any device you are comfortable working with.
No customer support hassles.
It's the total package and every entrepreneur's dream business.
The entire business can be run from any laptop, on any decent wifi connection, from anywhere in the world.
Most of all, everyone can do it. As I mentioned from the previous page. Both newbie, expert or experience has room for everyone. No technical background required.
But to be an Affiliate Marketing, you need to understand that;
This isn't an overnight get rich scheme. Money won't magically fall from the sky without doing any work.
Work is required, so if that's going to be an issue for you this won't be a good fit for you.
It requires commitment, effort and time to be successful online.
Be the source of information, you need to write content that delivers information to your audience.
You need to create your credibility time after time and build a good foundation for your business website.
GLIMPSE ABOUT THE AFFILIATE PROGRAM
---
Excited to know what was the training program that I was talking about above? Okay before I totally show you all the details, let me just give you some views on what is this all about.
The founders  has been in the internet industry since 2005 and they have been operating their business for 15 years.
There is NO credit card required to sign up.

No experience required. Regardless of your background and experience level.

There are 1.5 million users both active & inactive in the industry.

The training platform will teach and guide you on how to create and build your own business website. How to blog and how to make money on your blog.

The tools, they don't just provide the tools, there is a step-by-step training instruction on how to properly use the tools
The support and the whole community are so amazing and helpful. It's everything there for you to start your own business.
They offer 7 days FREE membership account which comes with 2-free websites.
Everything you need to start is at all-in-one spot in creating your website. A domain name as a first requirement of creating your website is already on the platform. No need for you to buy from the outside of the industry.
You can also create pieces of training inside the industry and it will convert as your credit points.
I like this industry because it taught me how to make legitimate money online not unlike MLM's.
There are over 120 in-depth course lessons & video tutorials, weekly live webinars & live training, one-on-one mentorship.
The support is amazing 24/7 live chat, 24/7 site support, hundreds of forums & classrooms filled with members training.
Over 350 hours of cataloged live training, and the best keyword research tool for Search Engine Optimization you'll find online.
THE TRUE AFFILIATE MARKETING EXPOSED!
---
I have never known any other training platform online that will teach you from Zero-knowledge, step-to-step guidelines and instructions about the online industry and nothing is comparable to WEALTHY AFFILIATE.
Yes, It's Wealthy Affiliate that taught me everything I learned. Their training program is the best I have ever seen. They will teach you step-by-step from their recorded videos, training videos and the community help.
Wealthy Affiliate gives you all the tools necessary to succeed."
To claim your free training inside the community, TRY IT FOR FREE HERE!
Your free starter account gives you:
Live Help
2 Free Websites
Website Backup
Access to the Beginner Training Course
Your Own Personal Affiliate Blog
Affiliate Boot Camp Course 1
Video Walk-through's
2 Training Classrooms
Enrollment Into Their Affiliate Program
The Ability to Earn While You Learn
Endless Opportunity. Zero Risk
Let me know if what you think, I will be glad to know your feedback, please comment below.